Columbus Water Damage Restoration
Water damage restoration is a critical process aimed at reversing the destructive effects caused by water intrusion in homes or buildings. Bailfish's prompt and professional restoration services encompass mitigation, drying, repairs, and mold remediation to restore affected spaces to their pre-damage condition and ensure a healthy living environment on your property.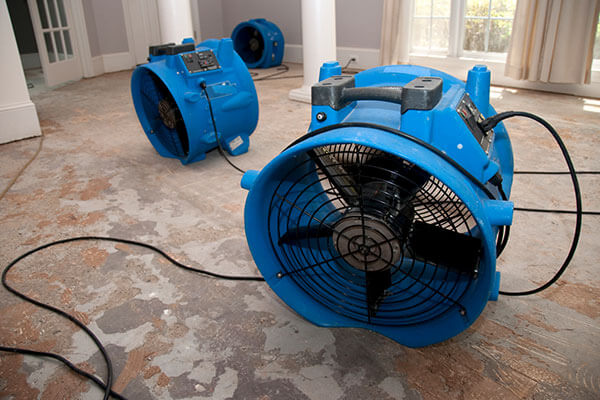 Experience Trustworthy Water and Flood Damage Restoration Services with Bailfish Services LLC
When it comes to water damage restoration, you need a team of professionals who know their stuff, and that's where Bailfish Services LLC steps in. Our water restoration services are designed to tackle the aftermath of water-related disasters in your property, be it from leaks, floods, or burst pipes.
With Bailfish Services LLC, you can trust that your property is in capable hands. Our experienced team of experts knows the ins and outs of water damage restoration, and we're equipped with the latest tools and techniques to get the job done right. We understand the urgency of the situation and act swiftly to mitigate further damage, ensuring a speedy and efficient restoration process.
The benefits of hiring a professional water restoration team like Bailfish Services LLC are manifold. Firstly, we have the knowledge and expertise to assess the extent of the damage accurately. This allows us to develop a comprehensive restoration plan tailored to your specific needs. Our team utilizes advanced equipment to extract water, dry affected areas, and eliminate moisture to prevent mold growth, ensuring that your property is restored to its pre-damage condition.
At Bailfish Services LLC, we take pride in our commitment to customer satisfaction. We prioritize open communication and transparency, keeping you informed about the progress of the restoration every step of the way. Our team is dedicated to providing top-notch service, delivering exceptional results, and restoring your peace of mind.
So, when water wreaks havoc on your property, trust the experts at Bailfish Services LLC to handle the job with professionalism, efficiency, and a keen eye for detail. Your property's restoration is our priority, and we'll work tirelessly to bring your space back to its former glory.
Frequently Asked Questions About Water Damage
Common causes include burst pipes, plumbing leaks, roof leaks, appliance malfunctions, sewage backups, and natural disasters like floods or storms.
Taking immediate action is crucial because stagnant water can quickly lead to mold growth, structural damage, and other potential health hazards. Prompt restoration can minimize the extent of the damage and prevent further complications.
Homeowner's insurance policies typically cover water damage caused by sudden and accidental incidents, such as burst pipes. However, coverage may vary, so it's important to review your policy and consult with your insurance provider.
Bailfish Services LLC uses specialized equipment such as moisture meters, thermal imaging cameras, and hygrometers to assess the moisture levels in different materials and determine the extent of the damage.
Yes, prolonged exposure to water can weaken structural components such as beams, walls, and foundations. Prompt restoration is crucial to prevent further deterioration and ensure the safety of the property.
Our Service Area Serving The Greater Columbus, OH Area
Bailfish Services LLC provides services throughout the entire state of Ohio. Below are some of the areas around the Greater Columbus area that we service.
Bailfish Services LLC provides services throughout Columbus OH, including 43002, 43004, 43016, 43017, 43026, 43035, 43054, 43065, 43081, 43082, 43085, 43119, 43123, 43137, 43147, 43201, 43202, 43203, 43204, 43205, 43206, 43207, 43210, 43211, 43212, 43213, 43214, 43215, 43217, 43219, 43220, 43221, 43222, 43223, 43224, 43227, 43228, 43229, 43230, 43231, 43235, & 43240.